A battle for public opinion: Trump goes to war over Mueller and Russia
In recent days, the rightwing media and Trump loyalists have been scrambling to discredit the special counsel and smear his Russia inquiry as a liberal plot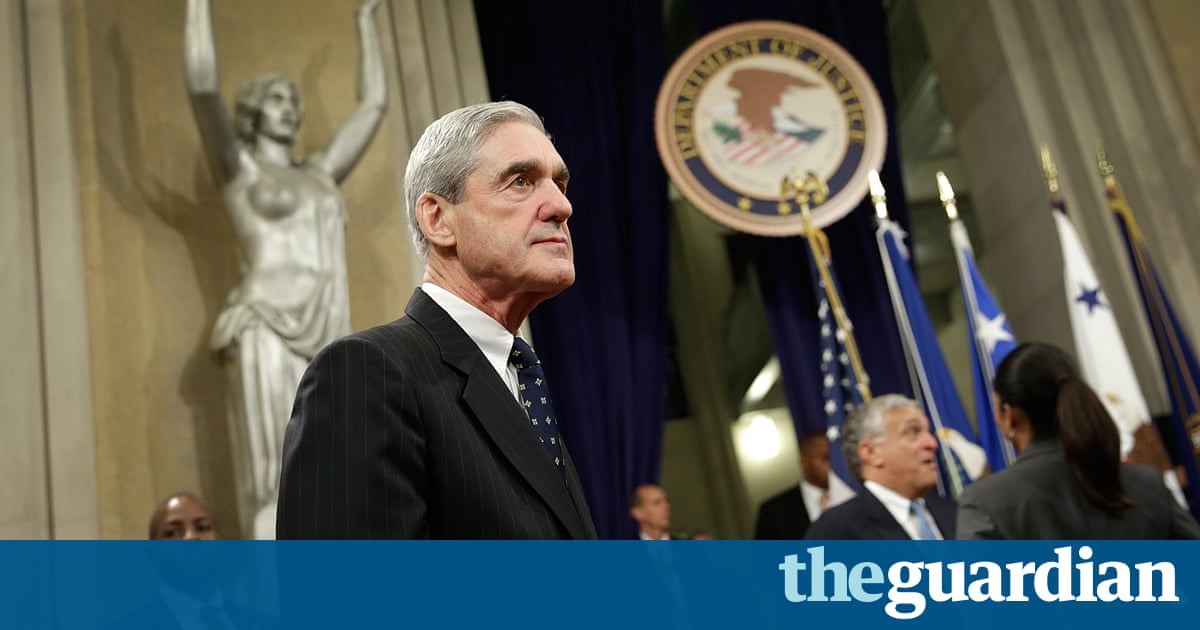 Illegitimate and corrupt. Using the FBI as a political weapon and Americas secret police. Secret surveillance, wiretapping, intimidation, harassment and threats. Its like the old KGB that comes for you in the dark of the night, banging through your door.
This is special counsel Robert Muellers investigation of Russian interference in the 2016 presidential election, as seen through the eyes of news anchor and analyst Gregg Jarrett this week. Anyone expecting him to be challenged live on air was destined for disappointment.
Fox News host Sean Hannity replied: This is not hyperbole you are using here.
It was one telling glimpse of the parallel universe that Donald Trump hopes will save him from Muellers sprawling investigation and potential impeachment. Far from an outlier, it was typical of how in recent days rightwing media, congressional Republicans and Trumps base have gone to war, seeking to discredit and delegitimise the special counsel.
Even if they do not win in the court of public opinion, they hope to sow enough doubt that should Mueller produce damning evidence of collusion between the Trump campaign and Russia, the reaction will be as divided as everything else in split-screen America, offering the president an escape route.
Its the only way hes going to get out of this: by trying to make the investigation seem partisan, said Max Bergmann, a senior fellow at the Center for American Progress (CAP) Action Fund in Washington. Its the only strategy now: make sure his base is with him and Republicans in Congress wont hold him accountable.
Only 56% of Americans are very or somewhat confident that Mueller will conduct his investigation fairly, according to a survey of 1,503 by the Pew Research Center. More than two in three Democrats (68%) say they are at least somewhat confident that Muellers investigation will be conducted fairly. Less than one in two Republicans (44%) think the same way.
There was little doubting the mood among Trumps core support at a rally in Pensacola, Florida on Friday night. Mike Newell, dressed in gear proclaiming that he was a marines veteran, dismissed the investigation as a big joke, adding that it was all politically motivated and a shame were wasting that kind of taxpayer money on something thats so ridiculous.
Newell said he followed the story all over the media, the fake media mostly and that the most reliable source was Fox News, which Trump consumes voraciously. They are accurate on what they say, he said.
La-Vonne Haven of Pensacola, who was wearing a Make American Great Again wool hat to keep warm on an unseasonably cold day on the Gulf coast, said: We watch Fox when we want to get the truth. Ill go to Fox because theres just too much political untruths out there.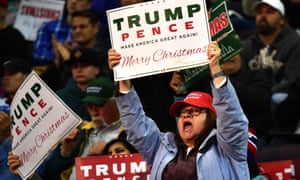 Read more: https://www.theguardian.com/us-news/2017/dec/10/robert-mueller-trump-special-counsel-russia