John Kasich quits Republican race, leaving Trump last man standing
The day after Donald Trump all but sealed the nomination with a win in the Indiana primary, Kasich follows Ted Cruz in bowing out of the field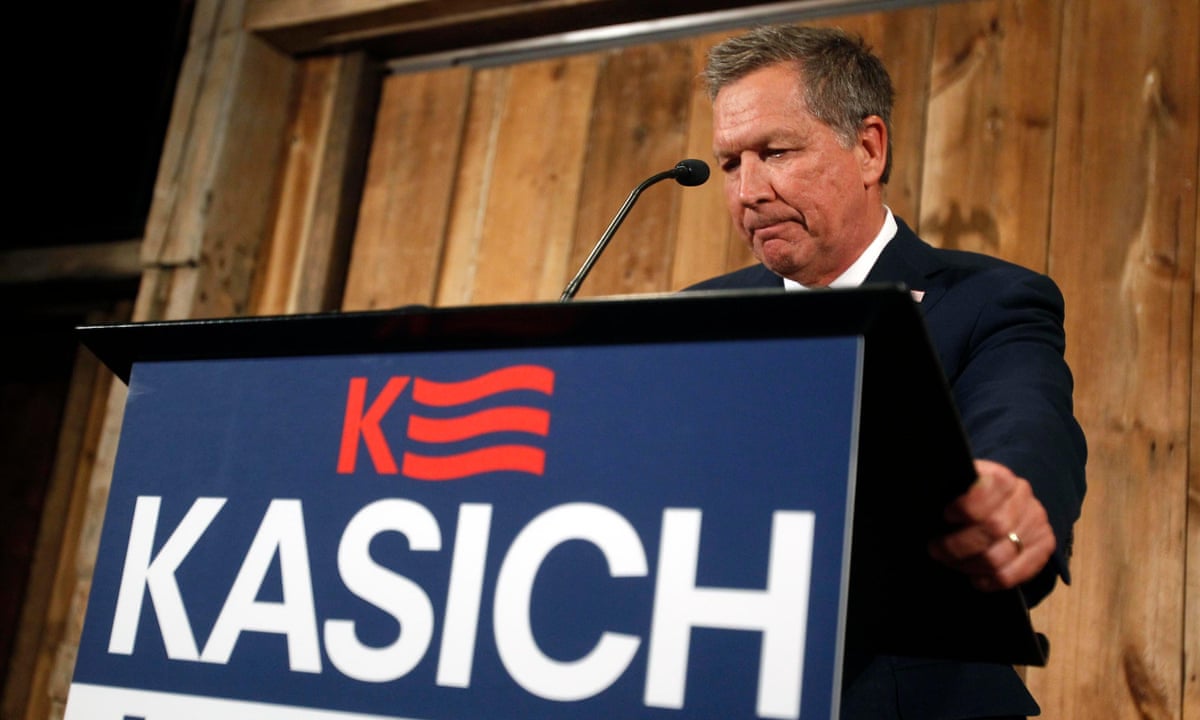 John Kasich formally suspended his presidential campaign on Wednesday, paving the way for Donald Trump to clinch the Republican nomination with a personal concession speech that barely touched on the political maelstrom his decision unleashes.
The Ohio governor was the last of 16 candidates to see their ambitions blown away by Trumps unconventional entry into the presidential race, but he went quietly and with little of the drama that has marked earlier exits by other rivals.
I have always said that the Lord has a purpose for me as he has for everyone, and as I suspend my campaign today I have renewed faith, deeper faith, that the Lord will show me the way forward and fulfill the purpose of my life, Kasich told supporters at a hastily arranged event in Columbus. Thank you and God bless.
The former House budget chairman and Lehman Brothers executive hinted at his belief in a softer, gentler style of politics, but pointedly did not mention Trump, nor whether he would support him as the party nominee.
The people of our country changed me, he said, recalling campaign highlights in New Hampshire and Ohio, and thanking his family. We never had all the money wanted we were probably outspent by 50:1 but we did the best we could, he added, in the closest the 15-minute address got to a postmortem.
His decision to suspend his campaign marks the formal end of the most extraordinary race for the Republican presidential nomination in modern political history, and leaves Trump with only the Democratic nominee likely to be Hillary Clinton standing between him and the White House in Novembers general election.
Read more: http://www.theguardian.com/us-news/2016/may/04/john-kasich-drop-out-republican-presidential-race-donald-trump-nomination